Matt Bliss is an accountant and the volunteer treasurer of the Petone Football Club.  He has been using Shoeboxed for a number of years in order to manage the Club's paperwork.
Shoeboxed: How are you currently using Shoeboxed?
Matt: I really enjoy my football, and so I volunteered and became the treasurer of Petone Football Club.
I use Shoeboxed to help organise all the paperwork and have it in the digital space – where anyone who needs it can find it easily. I pick up a box of mail from the secretary at the club, and take photos of all the documents and shoot them off to Shoeboxed for processing. Then it's just a matter of pushing them from Shoeboxed to the Club's Xero. It just helps with the process of really getting the documents on the cloud and stored.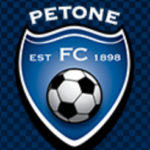 SB: How did you come across Shoeboxed originally?
Matt: I was looking around at digital organisation systems, for receipts and invoices, to help with a business proposition I was working on at the time. And there were a bunch of them on Google, but I settled on Shoeboxed, because it was local to Australia/NZ and I thought it would be a good fit and there were humans I could call if I needed help.
That was about three or four years ago. Now I use Shoeboxed with the football club, and it works a treat, keeping all the documents together.
SB: So what do you like about using Shoeboxed?
Matt: It's really fast – all I need to do is find some good light and take photos of the documents. Then it's all uploaded quickly.
SB: Do you use Shoeboxed for documents as well as receipts?
Matt: Right now, I only use it for receipts, but I've seen the option where you can upload documents and I'm looking to start doing that. Because we have to get our club accounts audited, so if I used that option, I wouldn't need to give the auditor all my paperwork. He can go into Xero and look at any receipt. So it's good on that point of view as well, bringing significant efficiency to the audit process.
SB: So you're currently integrating Shoeboxed with Xero?
Matt: I use Shoeboxed first, and it obviously picks up the accounts, the bill name, the amount and some basic coding to the set of accounts, selecting the category – so that's half the work done already.
So all I have to do when it comes into Xero as a draft is check it and edit it if required. For a lot of overhead type stuff, it's just done. I really just have to push approve.
It's a very quick process and it definitely saves time.
SB: And that system is better than carrying files around?
Matt: Oh, definitely. The great thing is, if I'm at a meeting, and someone says, 'What was that invoice about?' I just go to Shoeboxed and search for the document, to read what it says – it's been useful on a few occasions. I don't need to carry the files around or say, 'I'll get back to you later,' because I can get to it as fast as my phone or laptop can take me there. It's all there, right at your fingertips.
Shoeboxed: What do you think about the new Shoeboxed program with Spark in NZ?
Matt: Putting documents into a Shoeboxed Magic Envelope and mailing it into an NZ office?  That could be really useful in the future, I'll have to look into that further.
Shoeboxed: So have you recommended Shoeboxed to anyone?
Matt: Yeah, I have. I talk about it often, and how it works. I really must recommend it to a guy I'm working with, who at the moment scans and uploads documents into Xero. It takes him a lot of time. Using Shoeboxed is a really quick and efficient way to do it, rather than go through that whole process.  The new Spark mail-in service in NZ might be really useful for him. It would certainly save him a lot of time.
Shoeboxed: And if someone asked you why you recommended Shoeboxed, what would you say?
Matt: I'd say it's really easy to use. I like the way it saves time doing bookkeeping into Xero, and it's a reasonably priced service (and free cloud storage). And I like that it has a human connection and that I know all my data is actually being verified by a real person in Australia. The Shoeboxed team are really good at customer service – whenever I've rung or had to deal with anything, they've been there and been really helpful. There's always someone to talk to, even when calling from New Zealand.
Shoeboxed: Who do you think is a great person or business for Shoeboxed?
Matt: I think it's really good for not-for-profit organisations, like our club. It's very reasonably priced for our organisation, because of low transaction volumes. It's also good for people who engage in remote bookkeeping, or run a business – who has time for paperwork? And of course, that guy I work with.
Thank you Matt Bliss for taking the time and sharing your Shoeboxed experience and workflow with us!