You might have spotted in recent media that Shoeboxed Australia has – very amicably, we might add – decided to split from our US parent company, Shoeboxed Inc.
And if you did see that, you might be wondering why?
To put it simply – you.
We just can't keep our eyes off you and other Australian (and Kiwi) customers just like you.
To be slightly less romantic about it, it has become apparent that the US and Australian markets were diverging over the last year or so and would even more considerably over the coming years.
The requirements for tax reporting in the US (where Shoeboxed Inc. are based) are considerably different to those in Australia. And, in order to keep Shoeboxed as relevant as possible for you both now and into the future, from a technology development perspective, we needed to focus on some different development priorities than our US colleagues needed for their US customers.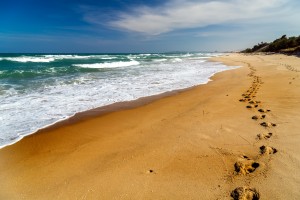 Hence, we felt it was time to take Shoeboxed Australia down a bit of a different path – towards the world of opportunities that await us somewhat uniquely here, and in so doing better meet the needs of small business owners like you.
So, Shoeboxed Australia is back to running on the agenda of those who are most important to us – local Aussie and Kiwi accountants, bookkeepers and business owners like you.
Now you're thinking – well, as a Shoeboxed Australia customer, what does this mean for me?
And we're glad you asked. Aside from greater focus on your needs now and into the future, not terribly much! Your Shoeboxed service will continue on uninterrupted.
If you receive magic envelopes, you will still receive them and still mail to the same address. Your log-ins will remain the same. And if you ever have issues, you can always still call our Sydney office on 1300 00 1333 (or 0508 00 1333 if you're in NZ.)
With the end of financial year peaking it's head around the corner, we couldn't be more excited about the decision to be laser-focused on the Australian market!
When it comes to tax time in Australia, you want to know that your recorded information meets the specific requirements of The Australian Taxation Office. You also might like to double check the ATO's register for receipt scanning apps to make sure the technology you entrust your financial data to is registered. And not to ruin the surprise, but Shoeboxed's is.
If you'd like to know more about the issues of accuracy, privacy and ATO compliance, you might like to read a recent blog on 'Keeping your tax records pristine'.
Of course, if you want to know more about the split, or you'd like to ditch the data entry and save yourself some end of financial year pain, we'd love to chat! You can give call us on 1300 00 1333 or you can get started now.