Simon Foster– Founder & CEO
With technology experience dating back to the early days of the internet, Simon lays claim to working on SaaS products before the term had been coined, experimenting with distributed Microsoft Office 95 during the first cable modem trials in the UK in 1996. Simon has held management roles in leading technology companies including DoubleClick, Mercury Interactive (HP), Lycos Europe (Bertelsmann) and BlueCentral.
Simon graduated from the University of New South Wales with a BSc in Computer Science and is a Member of the Australian Computer Society and a Certified Professional. He lives in Sydney's North Shore with his wife, Carron, and three children.
Jonathan "Jono" Herrman– Chairman
Jono has been involved in a wide variety of sectors and roles from 10 years in telecommunications (including work in Belgium and Vietnam) to the engineering service sector and most recently as consultant and board member to various companies involved in property investment, foreign investment in East Timor and the carbon market.
Aside from involvement in many not-for-profit community-based committees over the years, Jono has collected degrees in Engineering and Computer Science, an MBA (AGSM) and a Grad. Diploma in Corporate Governance and uses his qualifications and broad experience to come at every situation from a fresh angle.
Sylvie Lohier– Chief Operations Officer
Sylvie is a highly skilled IT professional who brings almost 15 years of experience in Support and Professional Services.
Prior to joining Shoeboxed she was Professional Services Manager at Esker Australia, managing a team of consultants and delivering large scale projects from project assessment, solution design and development through to production switch over and operation. Her innovative spirit and initiative led her to put in place a Services Solution methodology, and other process improvements, which were later applied through-out Esker worldwide.
Sylvie has also held senior positions at MGM Wirelesss and Doubleclick (now Google)
Rai joined the Shoeboxed Australia team in February 2015 and has since become a key part of the SB family. Rai (not to be mistaken for Ray) is passionate about two things: building community and bettering product. At Squirrel Street, Rai brings those two together for the benefit of product development and growth.
Recognised as an integral member of the Australian tech startup community, Rai is also the founder & editor of Startupper Stories – a showcase of the people who work in startups and a behind-the-scenes view of what goes into a startup as inspiration for those thinking of starting their own.
Rai likes accelerating around corners and has a penchant for cars and coffee. Oh and feel free to call her Dek (long story).
Cate Kemp– Practice Improvement Manager
Cate's career history started in hospitality and then financial services management.
However after starting her family, she started and grew her own bookkeeping practice for many years. Then she met  Shoeboxed and her business changed. It is now exclusively cloud based and offers managed service (full financial operations) to small businesses Australia wide.
Cate now works with Squirrel Street exclusively to support other financial accounting technicians and professionals in adding value to both their own businesses and those of their clients using Squirrel Street.
Emily Tibbs – Customer support manager
Emily started her career in customer service and support fresh out from her Bachelor's degree at Macquarie Uni. She found she enjoyed helping people and solving problems, so much so that she was promoted to manage her division within a few months. She hopes the skills she has developed across her years in customer service will make a real difference to Squirrel Street customers and help build positive business relationships into the future.
An avid cook and Francophile, fellow staff say they appreciate the aromas coming out of the office kitchen when she heats up her lunch!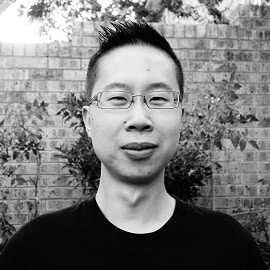 David Wong – Processing Manager
David joined the team in 2013 as a data entry operator. He became the
Operations Manager in 2016. He leads the processing team, excelling in
conscientious attention to detail.
In his spare time, David enjoys listening to music (he has an extensive
music collection), and playing the piano.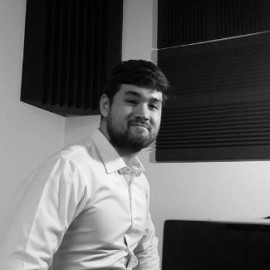 Alex Williams– Growth Hacker
Hailing from the inner-west, Alex has joined the team while finishing off his degree in psychology. Having some experience in programming, marketing and other random fields makes him able to adapt to the ever changing tasks that arise in a start-up.
He likes playing the piano and riding motorbikes.