The Squirrel Street Process
Online Invoice & Receipt Management
Send us your receipts, invoices & other documents.
Our Australian team will validate & process your information.
Your categorised documents are stored & searchable on the Squirrel Street Cloud.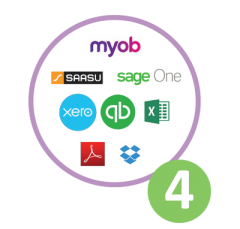 All your data will be ready for downloading or exporting as required
Tailored for Small & Medium Sized Businesses
Stop spending precious time typing receipt and invoice details into a spreadsheet. We know your business needs all your focus!
Regain your admin time by using Squirrel Street for your accounting, taxes and document organisation.
Focus on business, not paperwork.
Join us for a free webinar
Join us for a brief webinar that can be tailored to your specific needs.
It's a great chance to get all your questions answered by a team member before signing up.