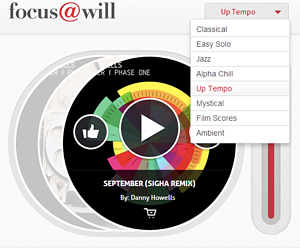 There are a plethora of online websites, smartphone apps and programs at the click of a button that can make your life that little bit easier. But knowing which ones are worth the time and effort can be tricky. So today we narrowed it down to five of our favourite apps that you can use to kickstart your productivity in 2015.
1.     LastPass
It seems that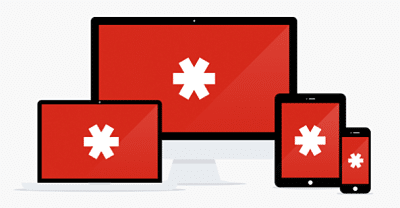 every site you visit these days wants  you to log-in and create a password and if you're a good web citizen, you should have a different password for all of them – to make hacking your details, and stealing cash or your identity more difficult. But how do you remember them all?
LastPass is a password management service that aims to help improve your browsing efficiency by maintaining all your passwords in one central place in the cloud. You can see all your different site accounts and passwords in one easy-to-use secure "vault" that can be accessed on all of your devices. And it's accessible with you having to only remember one password to access them all.
Download and setup only takes a matter of minutes and once you've created your account, LastPass prompts you to save new sites as you go, meaning you'll always keep track of your passwords and it's available across all your devices. How easy is that!! Never lose a password again!
2.     Hootsuite
If you're in the early stag
es of a startup, you might be struggling to find time for your all-important promotional activities. That's where Hootsuite can make your social life a little easier – or at least your social media life.
With Hootsuite, all of your social media profiles are organised into one single dashboard to give you a wider scope of your social media activity, therefore monitoring and updating becomes a more efficient process.
There are four key features you'll love:
The ability to create one update and share it across several appropriate platforms simultaneously (although not all posts will be appropriate for all platforms).
The capacity to schedule posts and messages for future publishing
The ability to upload and schedule images (because images get more eyeballs than text)
Hootsuite's social media analytics, which provide an insight into how well your efforts are being received, so you can adjust your strategy, topics and timings accordingly
And that's just the free plan! Hootsuite's premium account also offers advanced features like audience engagement, true social analytics, team collaboration and security.
3.     Canva
We love Canva!! Crea
ting. Free. Online. In essence, Canva is a simple new way to design images for rich content online. In fact the image that we used as the pic for this blog post was designed on Canva.
Canva gives you all the tools you need to create designs for Web or print in one place, without ever having to leave the internet. There are bajillions of images to choose from (only costing $1 each) or you can upload your own for free and thousands of fonts to go with.
Best of all, if your stuck, you can try out their tutorials for ideas that might get you creatively unstuck and learn to see the world as a designer does.
4.     Focus@will
Another team Shoeboxed fave. Di
d you know that mainstream music lowers comprehension and creates a major distraction because it is designed to connect with you emotionally? Come on, you just realised you're humming along to some catchy pop song while reading this, right? Now that's all good whilst you're in the car, at a party or on a train, but in the office or wherever you're working from today, it's far from productive.
Focus@will offers a playlist delivering "attention amplifying" music channels, designed to engage with your brain and increase your attention span and general focus, so that you can become up to 400% more productive in your daily life. And yes, there's real science behind it.
The site also offers productivity tips, multiple music channels with adjustable intensity, the ability to customise timed sessions, a productivity tracker – to keep track of your focus levels, and a mobile app, so you can be productive wherever you are.
Not sure what it says about me, but I regularly use the head-banging ADHD mix to completely tune out and get stuff done.
5. Write or die 
If you've ever had one of those projects that you've just got to sit there and bang out – a pitch, website copy, blog, etc and you just can't get further than the first line? And then you get a coffee, pat the dog, check facebook, check email, check facebook – Write or die is the solution to your problem.
Write or die requires that you sit your butt on a chair and get however many you set words onto the page in your chosen time frame. Yes, that's writing, not editing. Editing can be done later. If you stop writing for more than 17 seconds, the screen gets redder and redder to get you to continue writing, before you endure the punishment of your choice.
Please take a tip, be kind to yourself to start with. The harshest penalty is that it starts deleting words. And no-one wants that. Be warned you can only pause once in your allocated time until your words are done. It's really quite motivating.
There you have it – that's what we're loving at the moment. Would love to hear what technology works for you and what else you're loving.