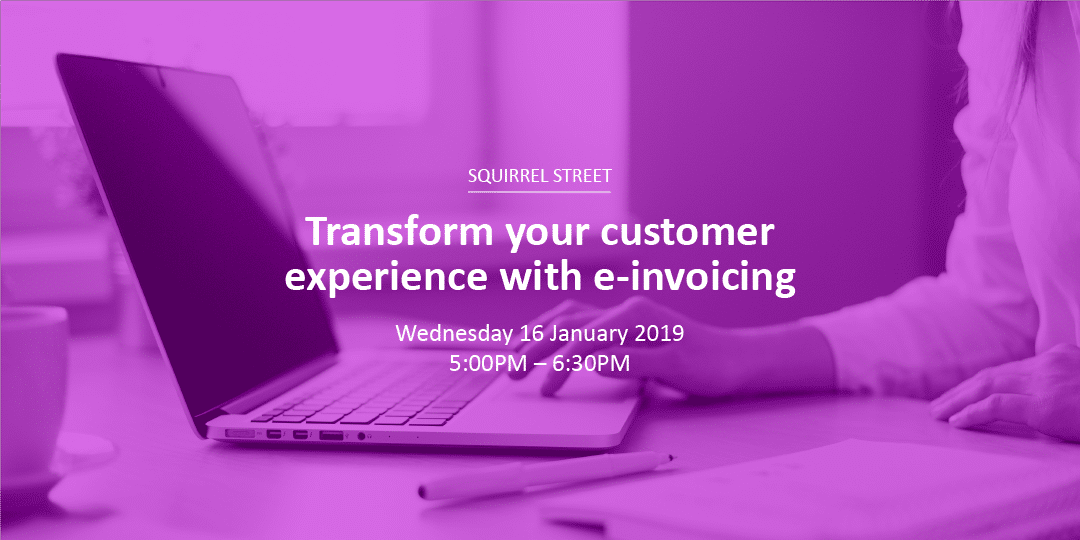 With e-invoicing, paper and PDF invoices are soon expected to go the way of the fax machine.
This change will revolutionise the way that enterprise organisations and their customers do business with each other, in much the same way the cloud has drastically transformed accounting for small and medium-sized businesses in Australia and New Zealand.
But what exactly is e-invoicing, how does it work and what are the benefits?
Come and join Squirrel Street founder and subject matter expert Simon Foster for this free educational session on how supply chain organisations can leverage the new e_sales initiative, such as increased revenue, better cash-flow transparency and stronger customer relationships.
Register here to reserve your place